Go back
SafeNet Project: Factsheets for June/July
29/08/2023
We present CEJI's national factsheets in French for June/July, showing data and drawing conclusions on our monitoring efforts in June-July, 2023. CEJI recorded a total of 183 cases since the project's inception, 72 of which were reported between June and July. A significant proportion (38.89%) of these recent cases involved anti-Muslim hate speech, while others targeted refugees and Maghrebis individuals – specifIcally Moroccans – reflecting contemporary discourses impacting Belgian society. The majority of reported cases were comments under posts of political leaders or associations with a history of promoting discrimination and segregation. Instances of calls to violence were recorded. Facebook and X (formerly known as Twitter) were slow to respond, leaving a significant number of cases unaddressed and failing to remove illegal hate speech according to Belgian laws. Some cases were removed only after a request for further review using the trusted flagger channels. Due to limited staff resources during the vacation period, YouTube was not monitored during this reporting phase.
This is part of the 24-month project SafeNet: Monitoring and Reporting for Safer Online Environments.
Joining 21 partners and coordinated by INACH (International Network against Cyber Hate), the project focuses on continuous monitoring and reporting hate speech content to the IT companies and responsible authorities and awareness raising by regular advocacy towards the social media companies, providing consolidated and interpreted data to national authorities as well as running national bi-monthly information campaigns involving different stakeholders, including IT companies, public authorities, civil society organisations and media.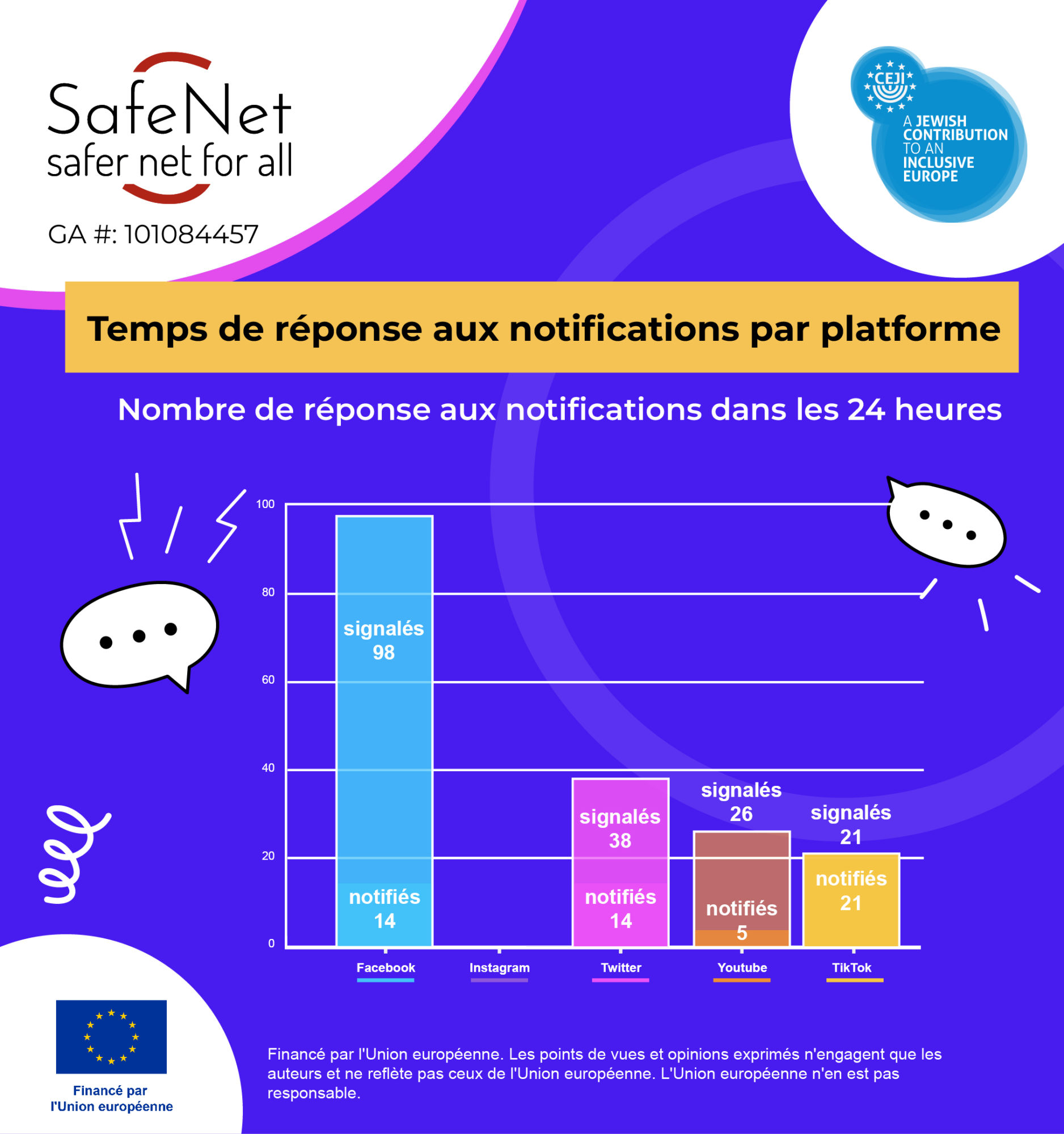 You can find the general factsheets of the project for this period here: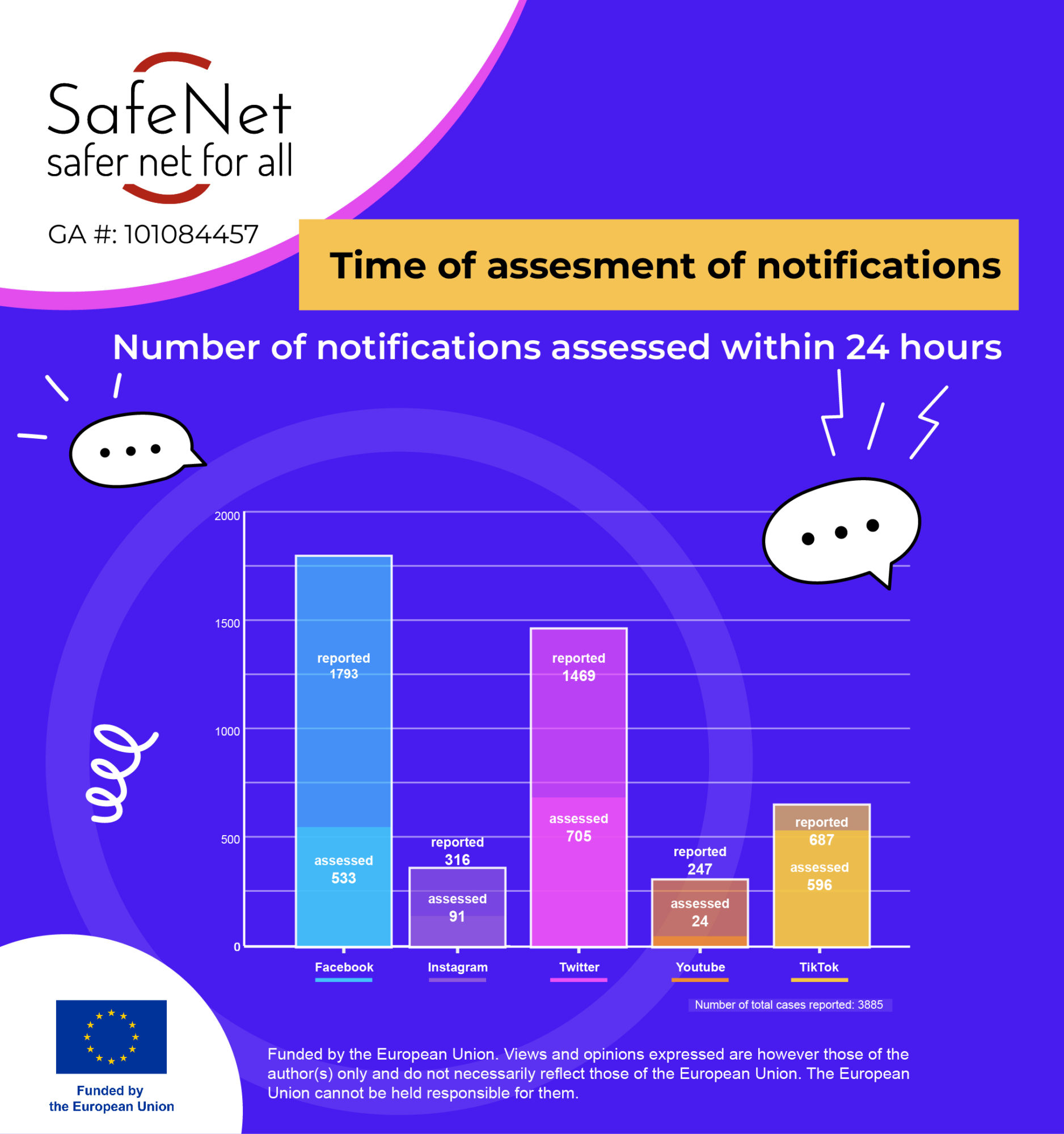 Funded by the European Union. Views and opinions expressed are however those of the author(s) only and do not necessarily reflect those of the European Union. The European Union cannot be held responsible for them.