Go back
Transformations: Workshop overcoming antisemitism and fostering Jewish life in Greece
30/05/2023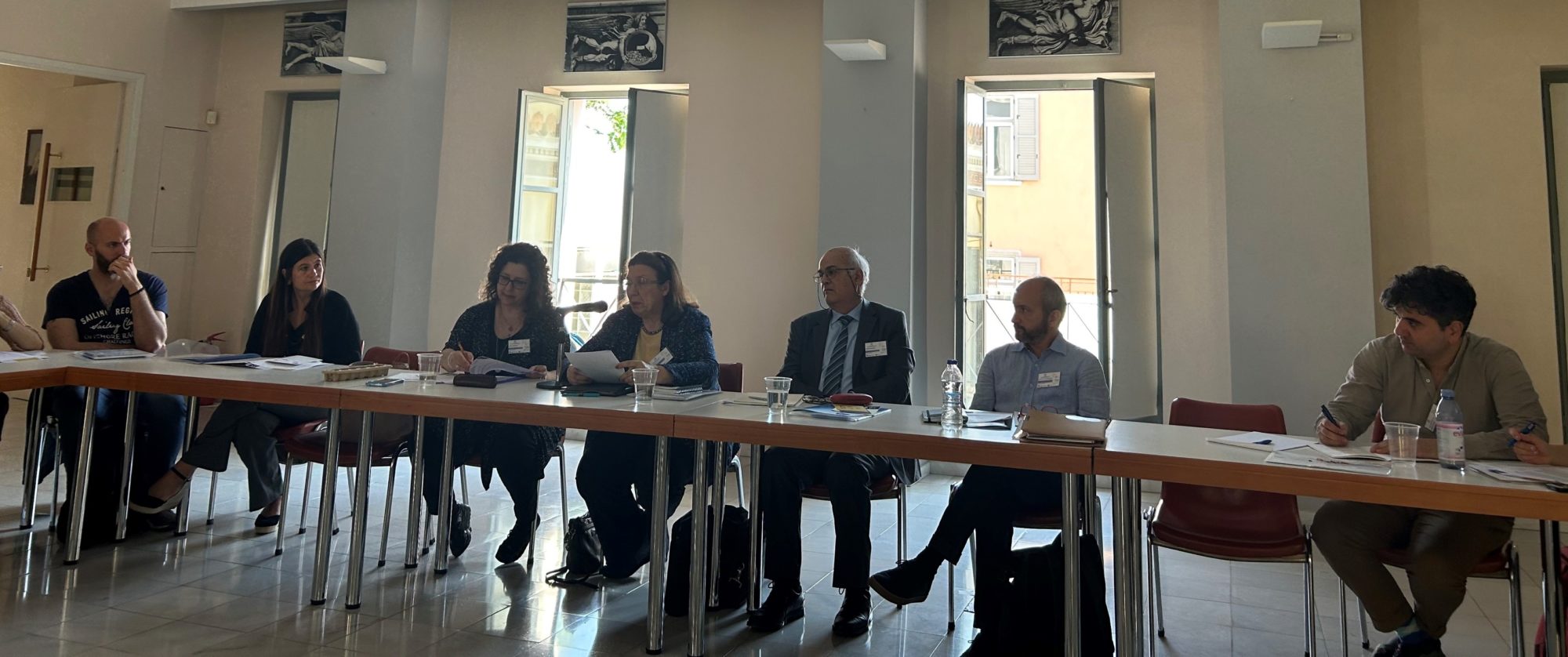 On the 25th of May CEJI and ENCATE organised a workshop in Athens on antisemitism and fostering Jewish life. It was a space for discussion about the place of organisations in transforming social structures to foster Jewish life in all its diversity. A discussion about Greece's contemporary history, and current challenges and best practices to foster Jewish life in all its diversity in different sectors and areas of life, with a focus on education.
The event counted with the participation of local a Jewish Museum, the Greek Ministry of Education, and representatives of the Jewish community activists, teachers and educators, CSOs, authorities, policymakers and partners from Greece responsible for education and fostering Jewish life.
Many European educational approaches focus solely on Holocaust education to combat antisemitism. However, it's important to have innovative systems in place to promote a more diverse and representative understanding of Jewish life in Europe and their experiences of antisemitism. As the EU strategy states, "education and research on Jewish life, antisemitism, and the Holocaust are crucial in this regard and should not only focus on the Holocaust but also on the Jewish contributions to European society."
Throughout the workshop, participants had the chance to present their work and get to know other initiatives working to foster Jewish life in Athens through a collective participatory mapping.  Key actors such as the Chryssoula Aliferi, Ambassador, Special Envoy on Antisemitism, Greece, and representative voices of the community, and institutions such as the Jewish Museum were invited to showcase the current context of Greece who will issue its new strategy in the upcoming months. To promote further practical knowledge in the adoption of an intersectional approach to address antisemitism, participants also had the opportunity to join an interactive solution-oriented discussion on the so-called Principles of intersectionality and relate them to their own experiences and concerns. Finally, the workshop concluded with a visit to the Jewish Museum of Greece, where participants could further learn about the history and traditions of the local community.
ABOUT DARE TOGETHER
The project's primary goal is to build a more effective and robust European anti-discrimination field that combats antisemitism and discrimination through education with an intersectional perspective. In addition, the project specifically aims to disseminate educational programs in Europe.
• To support the development of new educational programs combating antisemitism and intolerance in European countries, where such programs are rare; Improve antisemitism prevention through an intersectional approach.
• To promote an intersectional approach in antisemitism prevention work by empowering and informing antisemitism prevention actors about intersections of antisemitism with systems of discrimination and injustice (i.e., gender, colonialism and racism, queerphobia, antigypsyism, ableism, and anti-Muslim hate).
• To support the implementation of EU anti-discrimination policies by improving comprehensive and intersectional education to combat antisemitism and various forms of discrimination.