Go back
NOA – Networks Overcoming Antisemitism (2019 – Present)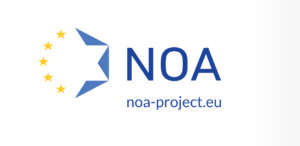 European Jews have experienced a rising tide of antisemitic violence in the last ten years, so major European Jewish partners teamed up to create positive and systemic impact in European societies from grassroots level to policy-making by developing educational tools and training for communities, sport clubs, schools and public authorities; social media campaigns; cultural events and "Report Cards" for Member States to help them combat antisemitism.
Click here to view the project website.
In direct response to the European Council's Declaration for Member States to adopt a holistic strategy to prevent and fight antisemitism, the NOA project provides a mechanism to support Member States in the development and implementation of national action plans and provide a wealth of socio-cultural educational resources that can reverse the tide of antisemitic attitudes. Only through such a hand-in-hand approach that marries policy and practice, security and education, transnational and national actions, can positive results be achieved in reducing the prevalence and impact of antisemitism in Europe.
The word 'noa' means 'in motion' in Hebrew, reflecting a positive movement towards a society where Jewish life will flourish and antisemitism will be curtailed. Together, the partners represent 756 national affiliates.
An online hub of good practices and resources, to be published on this website, will support Member States in the implementation of their action plans. Accompanied by various social, cultural and educational activities across the EU, the project outputs will be further multiplied via the partnership and their networks.
This project was funded by the European Union's Rights, Equality and Citizenship Programme (2014-2020).
Project Coordinator: CEJI-A  Jewish contribution to an inclusive Europe
Project Partners:
B'nai B'rith Europe,
European Association for the Preservation and Promotion of Jewish Culture and Heritage (AEPJ),
European Union of Jewish Students (EUJS),
European Union for Progressive Judaism (EUPJ),
World Jewish Congress (WJC)